Stairway to the station
The refugees keep their belongings at the station, orderly, all in-line, without surveillance. Then, they spend the day in the park at the bottom of the steps
Improvised basketball
Waterspot
The only excess water, besides the train station's bathroom, is this meager fountain. 400 people benefit from it.
Playful environment
Despite matters, being able to be together and past time honorably is key for anyone's wellbeing. Many of the social workers joined in and shared some of these moments w
Playing together
Languages
Some refugees speak English but not all Italians do. The common language is spending a few moments together laughing
Luggage and human luggage at the Station
Staying connected
This is by far the only means they have to stay connected with their families but also to stay informed about the passageways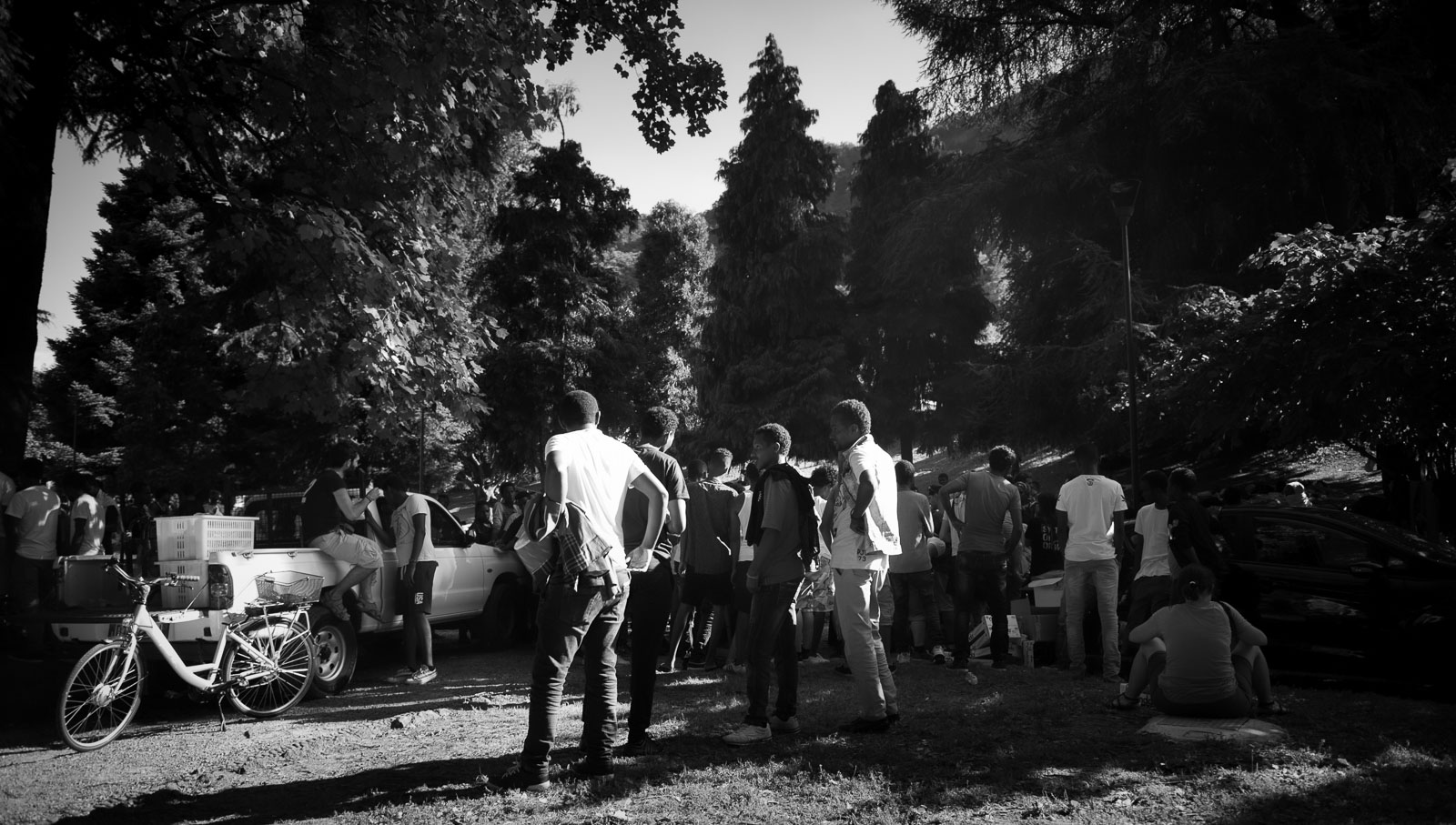 Distribution of cloths
Many have traveled very lightweight. Donors, people of those Como and Ticino have brought clothes and shoes for these people.