Classroom, chatting
Two young students waiting for the teacher to enter the classroom.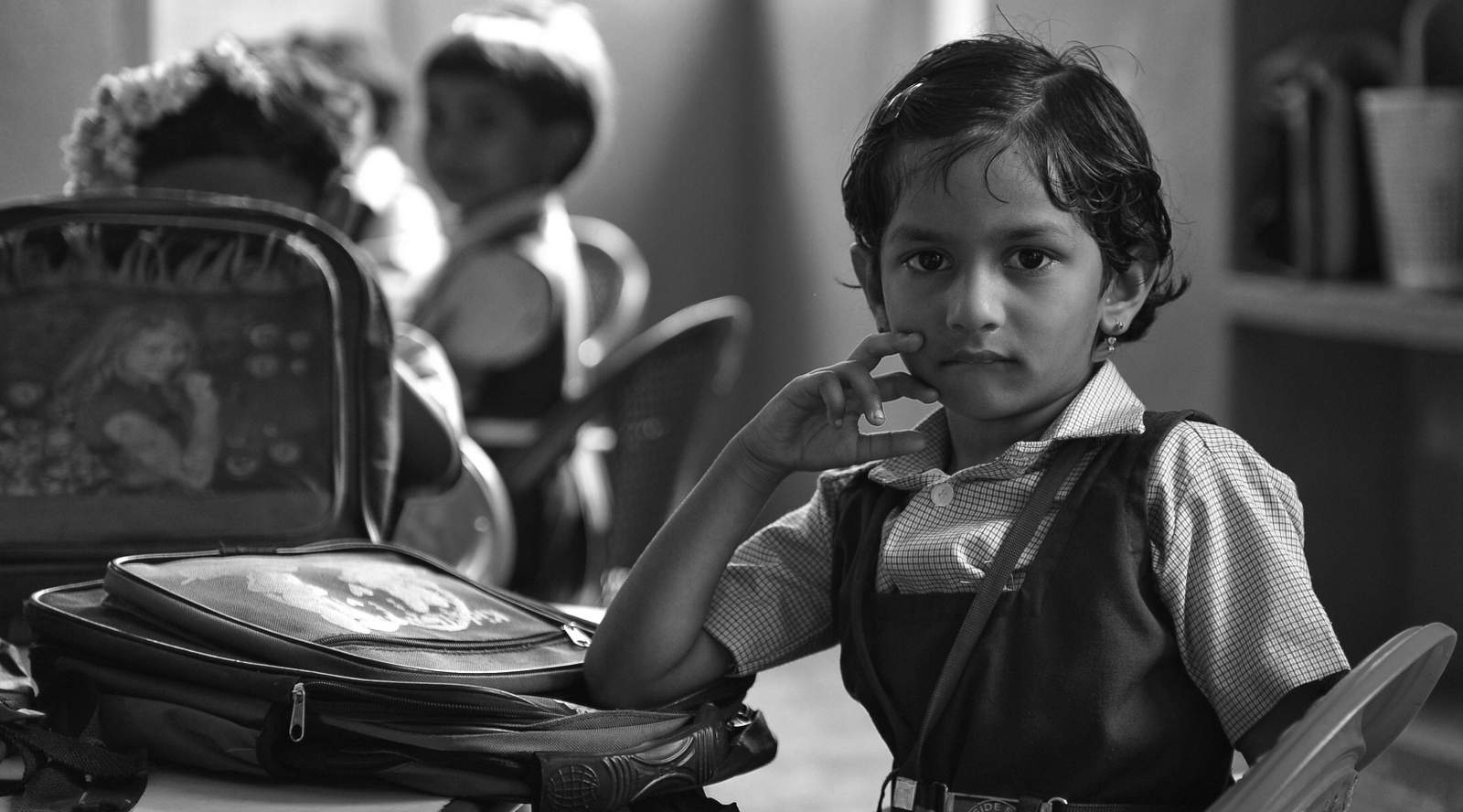 Waiting for the teacher
The atmosphere was very giggly as it should be in any classroom with such young students. But there was peace and tranquility. It was very difficult to take pictures without them smiling openly.
Outdoor revision
After the opening moments of the day, the youngsters were called to revise and study before entering the classroom.
Like in a public library...
Despite being outside and eventually being disturbed by noise, someone walking by, or even a photographer, the students have a very dedicated approach to concentrating.
Instruction by the headmaster
In the dorm
the students were about to go to bed, but I happen to be there just before bed time.
Canteen
Taking a nap
Classroom
School